Postet av Steinkjer Volleyballklubb den 7. Mai 2022
Thale, Ida Amalie og trener Bjørn Ove deltok i dag på Ungdomssamling i Sandvolleyball i Orklahallen. Bjørn Ove forteller om en svært god samling. Det var to timer trening før "Queen of Court" i 2 runder for jentene.
Det var mange fine øvelser for bruk til sandvolleyball!

Takk til Fjellmann for god organisering og godt opplegg!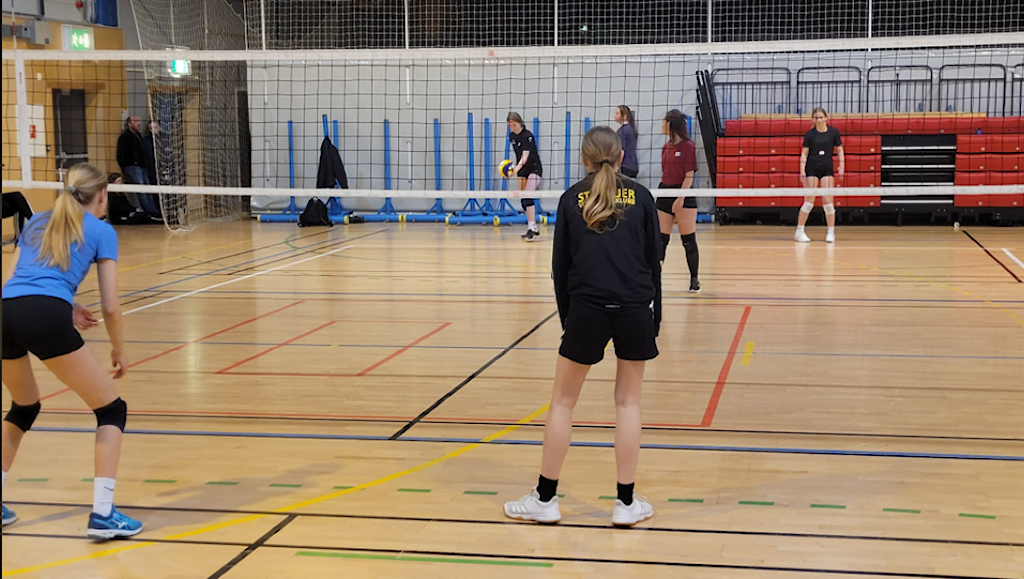 Neste ungdomssamling:
Samling 2
Arrangør: Verdal VBK
Anlegg: Vinne
Dato: 21. mai
Tidsramme: 11:00-ca 17:00
Påmelding skjer i iSonen
Samlingene er for spillere født: 2006, 2007, 2008 eller 2009
Vi håper flere ungdommer fra Steinkjer VBK vil delta på Vinne aktivitetspark. Husk individuell påmelding i isonen.
---
Kommentarer
Logg inn for å skrive en kommentar.